The Domus Galilee, the first step
Construction of the Domus Galilee began in early 1999 on Franciscan land on the Mount of Beatitudes and was completed in late 2000. The 135,000 sq. ft. complex includes a Church, several chapels, a library, dining and meeting rooms, and accommodation for 185 pilgrims. The Domus Galilee is a place of prayer and rest for visitors, and home to the Redemptoris Mater Seminary, a missionary seminary preparing priests for the Middle East.
The Domus Galilee has hosted global theological and episcopal conferences, interfaith meetings between prominent Jewish and Catholic leaders, and provided hospitality to tens of thousands of pilgrims. More than 1 million local Jewish faithful have visited and toured the Domus Galilee.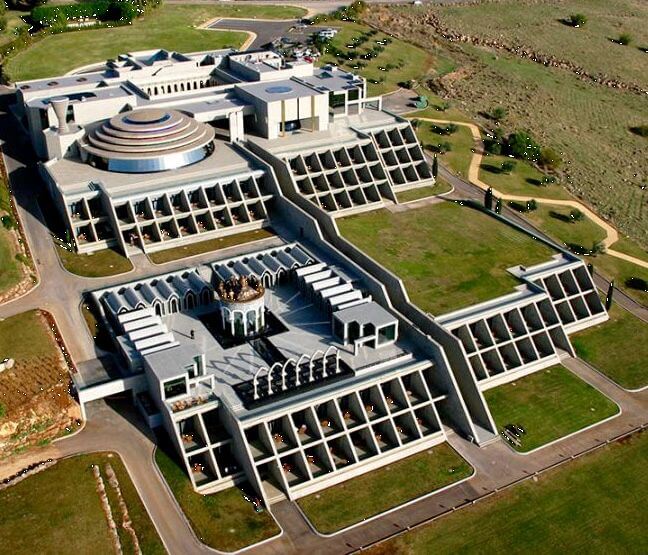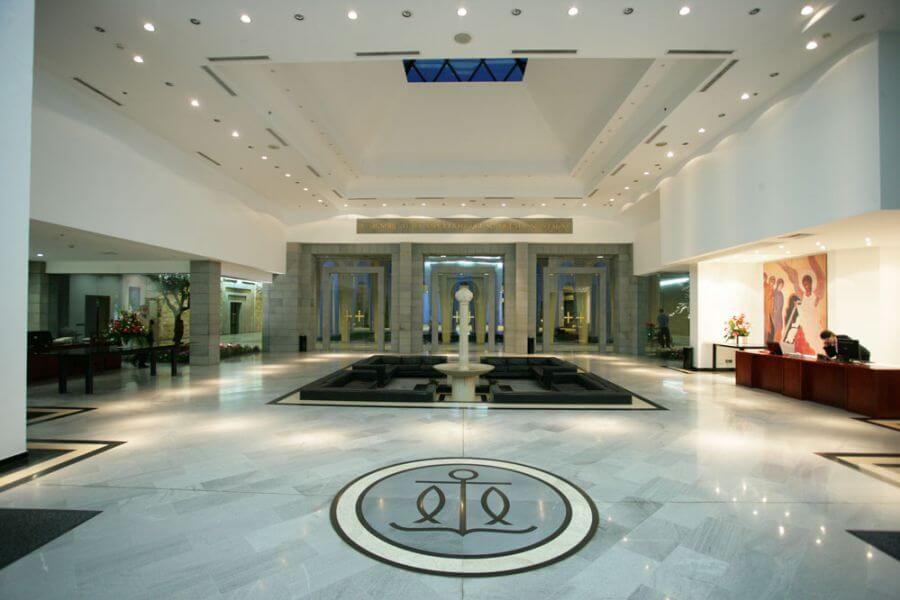 ---
The Domus Jerusalem, the next step
The Domus Jerusalem is the continuation of the mission of the Domus Galilee. Saint Pope John Paul II and his successors repeated the need to reawaken the Church in the Hold Land. In the place where the Church was born, we embrace its future with understanding and honor of her history. Jerusalem is the ideal place to experience the living presence of God because it is the site of the most sacred events in the history of humanity.
The Domus Jerusalem will be a place where the Church will host lay pilgrim retreats, Episcopal Conferences, Inter-Religious gatherings, and the celebration of Christian feasts.